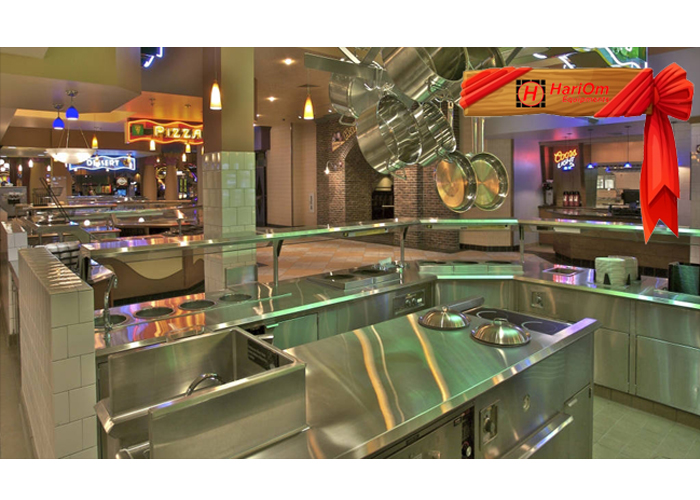 About Our Company
Welcome to HariOm Equipments
"HariOm Equipments" is a well-known manufacturer, supplier, dealer, wholesaler of All types of Commercial Kitchen Equipment for the Restaurant, Industries, Hospital, Canteen, Cafeteria, cafes, and Hotel.

We also provide Kitchen consultation services, including kitchen planning, designing, and remolding. We supply a broad range or category of kitchen equipment, utensils, and tools at low prices.

Hariom Equipment has successfully worked with high-tech companies like Aditya Birla Group, Reliance, Mahindra, Piramal, Kores, etc. We are the finest Commercial Kitchen Equipment Manufacturers in Mumbai, Maharashtra, and India.
Call us anytime
022-2857 1079