Best Kitchen Consultant in Mumbai
A Complete Guide to find the best Kitchen Consultant.
Worried about your kitchen design, layout, and setup, it isn't easy to find good Kitchen consultant for your business. Then you are at the right place.

This guide will get all your answers related to the good kitchen advisor.
What is a kitchen consultant?
A service where kitchens are designed, remodeled, and renovated with all essential equipment making them more efficient for use, is called Kitchen Consulting Services.

Are you ready to set up a restaurant or hotel kitchen, or are you planning to renovate? Hariom Equipment Can assist you from start to end.

Also Read: Best Cafe Kitchen Equipment Manufacturers and Consultant.
Commercial kitchen consultant
Commercial kitchens are where you find Heavy equipment to small utensils, with excellent flooring or designing and focused on preparing food for Clients. A commercial kitchen enriched with food preparation equipment, cooking equipment, storage equipment, and food service equipment. We have Professional Kitchen consultant designers who design commercial kitchens.

Hariom equipment has a team of experts who design and remodel Commercial kitchens for various Clients. We provide all services of Commercial kitchen design consultants. Our team of professional designers provides essential flooring plans, tiles, wall design, small utensils, big equipment, and all necessary equipment required to run a Kitchen. We are the finest commercial kitchen consultant in Mumbai.
Cloud Kitchen Consultant
We have professionals who can construct well-designed Cloud Kitchens. We design different types of cloud kitchens like single and multi-brand entities. This model is more profitable than any other kitchen model. In Cloud Kitchen, we figure out the basic requirement for a kitchen.

It includes sinks, ranges, burner, ovens, etc. That's why first, we try to understand our Client's requirements. Then our professional designers can create a basic layout or blueprint of cloud kitchen setup with plan, area, and structure. Adding all essential cloud kitchen equipment. Approaching a good and most experienced Cuisine consultant can help you run your Kitchen efficiently and avoid making costly errors.

We also provide consulting services for ghost kitchens and shared kitchens which are part of the commissary kitchen. Hariom equipment is the best Cloud Kitchen Consultant.
Kitchen consultants in Mumbai
We design and prepare a menu and organize a kitchen of every type to secure proper furniture, staffing, and optimum quality. Our Professionals can understand the uniqueness of the foodservice business. That's why we offer the best Kitchen Layout, Designing, planning, and service consulting with the finest professionals.

Fees for Kitchen consulting design are very costly, but Hariom equipment can provide you with all services of Kitchen consult at a low price. We provide home kitchen consultancy services also at an affordable price. We are the best Kitchen consultant in Mumbai.
Kitchen appliance consultant
Hariom is famous for providing consulting for the best kitchen appliance and kitchen area. We have hired a team of professional kitchen designers for consulting services. We add all the necessary appliances to run and earn money in every Kitchen in these particular services. We have very good industry knowledge Kitchen consultants and experts.

Our skilled planner makes sure to build your Kitchen with the latest kitchen appliances, gadgets, and accessories. These Hitech equipment and tools are designed and Manufactured for washing up and storing food for more extended periods. Hence choosing the right kitchen consultants becomes necessary. We are the best Catering, food, and beverage design consultants.
Why Choose Us?
Our kitchen construction strategy and designing technique ensure comfortable surroundings that allow them to enjoy cooking tasty dinners in their Cuisines. We have Professionals and skilled designers of expert teams and employees. Professional designers consultants help you choose the best pattern and setup for your Kitchen. You preserve a lot of money and period. Hariom equipment is also famous for their home and Tricon kitchen consultant.

We build well-optimized kitchens so that you don't have to worry about a particular issue. The responsibilities of a Kitchen consultant focus on supplying excellent assistance to our customers. We can provide all essentials. That's why choosing the right Kitchen Consult for your business becomes essential.
How we Design your Commercial Kitchen
First, We Evaluate what our Client needs and create a blueprint.
After absorbing the blueprint, We designed the best Kitchen plan.
Approving all Requirements, i.e., Lights, plumbing, heating.
Approving the right kitchen supplies and materials.
Obtaining All Cookhouse or Kitchen's essential tools and accessories.
Conclusion
Hariom equipment is the best Kitchen Consultant in India, having a strong profile as a Kitchen consulting company. Food consultant corporations charge hefty prices for their services, but Hariom equipment demands very little fees for Kitchen consulting services.

We provide consulting services to businesses like restaurants, cafeterias, Cafes, Hospitals, Commercial Kitchens, and Hotel kitchen consultants. We also provide Kitchen remodel and renovation consultants. We guarantee that your Canteen or Kitchen looks great, has marvelous features, and fits within your funds.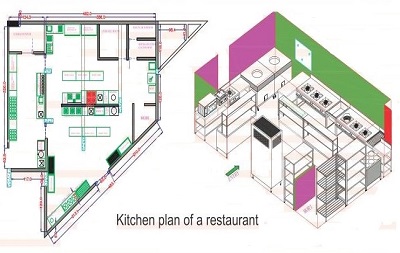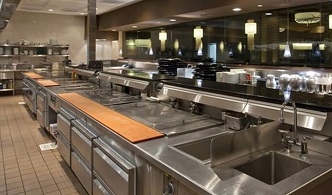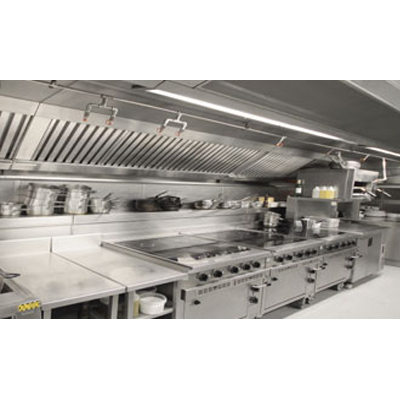 Our Popular Services
View Our Popular Proucts