Canteen Kitchen Equipment
Manufacturers
A Complete Guide to find the best Canteen kitchen equipment
Upset about spending lots of money on Canteen Kitchen Equipment or It's difficult to find the best Canteen Kitchen Equipment Manufacturers. Then, your search ends here.

You will get all the required info and purchasing guide about the canteen Kitchen, layout, plan, Setup, Menu, area, and Uses.
Canteen Kitchen Equipment
The Canteen is the place where you find the no waiting table services. The Canteen kitchen is used for cooking foods and storing foods in bulk to have an enjoyable experience with a delicious meal.

Cooking food is a joyful experience whether you are a beginner or an unprofessional. But every type of Cooking requires good quality Kitchen equipment and accessories.
Canteen Kitchen layout, Setup, and Design
A well-established canteen contains equipment for Cooking, refrigeration, food processing, and storage. It includes many utensils and accessories like display racks, broilers, containers, pots, slicers, range, coffee brewers, and grills. Smallwares like a spatula, spoon, tongue, trivet, deep fryer, etc. It also contains safety measures, equipment and tools, holding equipment, ice makers, washing equipment, food preparation tables, and a sink table.

Hariom equipment provides excellent facilities for Kitchen Consultants. A canteen layout should be well designed for primary uses. It can become challenging to manage your canteen system without a good structure. Hence if you choose our services, we provide a good layout with all basic setup for your canteen kitchen. Hariom equipment can help you create and maintain the proper Setup of your Canteen. We are the best canteen kitchen company in Mumbai.
Canteen and kitchen appliances manufacturers
Household Kitchens are different from Canteen kitchens. The standard Kitchen appliances contain small tools and articles necessary to make foods and meals. But Commercial kitchens include large utensils and heavy equipment.

These devices are used to prepare foods for large customers in the Canteen. It is necessary to choose the suitable corporation that facilitates proper Manufacturers for your Canteen Kitchen equipment. Hariom equipment is the best Canteen Kitchen equipment manufacturers. We also supply kitchen equipment for Canteen store Departments(CSD) and Cafeteria.
Canteen kitchen accessories, and Menu
The Canteen is the place where you find the no waiting table services. Preparing and serving foods in excellent material increases the taste and gesture of our meals. You don't need a big area and size to set up your Canteen. You can start your Canteen with a small menu, furniture, and size with the help of Hariom equipment.

We offer you all canteen equipment on a limited budget. Accessories can include extra articles like stainless steel utensils and tables for the Canteen, a canteen trolley, and food warmers. Hence Choose the best Canteen Kitchen Equipment Manufacturer in Mumbai.
Best services and Canteen Furniture
HariomKitchen is one of the most skilled manufacturers and suppliers of kitchen equipment for a canteen. We have an extremely experienced and knowledgeable professional team and a recognized organization.

We produce various kitchenette appliances for hotels Cookhouse, Canteen, Industrial, Commercial and domestic uses. We offer our customers the best Canteen 2.0 furniture and stainless steel kitchen equipment.
School canteen kitchen equipment
Canteen is also found in Schools. Children can buy food from the School canteen at lunchtime. We know that a school contains a large number of students.

Hence to prepare lunch in large numbers, you will require good Canteen equipment. Don't Worry Hariom equipment is the best Manufacturer of School Canteen Kitchen Equipment. You can buy any kitchen equipment for your school Canteen from Hariom equipment at a low price.
Kitchen and canteen equipment India
We are the best Canteen Kitchen equipment manufacturers and suppliers in India. Hariom equipment manufacturers a wide range of Canteen equipment, restaurant kitchen equipment, refrigeration equipment, Hospital Kitchen equipment, bakery equipment, kitchen steel box, etc. All our supplies, tools, and equipment are stainless steel raw quality materials.

We follow every step from kitchen layout to mass production of equipment. A good team of professionals handles the production of goods and all kitchen and cooking equipment types. We sell out the best Canteen equipment in India, along with traditional kitchen equipment.
Kitchenware manufacturers
We provide all the necessary furniture to give your Canteen services to your customers. We use exceptional design and production methods. We use effective and wide-range management strategies. We keep updating ourselves with various modern manufacturing technologies.

Hariom equipment also provides kitchen equipment servicing and repairing after supplying equipment to customers. We are the leading suppliers and manufacturers of Canteen kitchen equipment in Mumbai, Maharashtra, India.
Why Choose Hariom equipment?
Hariom Kitchen is available to support you with each of these assignments. We design all kitchen accessories based on the requirements, i.e., industrial, Commercial, small Canteen. Our Professional messes are built with good themes and top-quality furnishings and materials.

Hariom equipment is the provider of catering equipment and Canteen cookware suppliers. We utilize the best stainless steel utensils manufacturing machines for our kitchen tools and equipment. Hariom equipment does not sell and promote old or second hand Canteen Kitchen equipments. Refurbished equipment is baseless and not suitable for Canteen Kitchen.
Conclusion
kanteen kitchens need excellent articles and items to cook foods in bulk safely. That's why we use stainless steel, iron, and copper materials to design our kitchen setups. We also fabricate a commercial kitchen outfit suitable for small-scale enterprises like restaurants.

Based on our customers' needs, we assemble the best cooking equipment and Setup for their kitchens. We sell all our Canteen cookware suppliers in a limited price range. Hariom is the top industrial canteen kitchen equipment manufacturers.
Canteen kitchen equipment list
SS Storage Rack
Food Processing Machine
Cafeteria Accessories.(e.g.,coffee-like machine
Dish Laundry Equipment
Food Service Supplies Commercial Kitchen Equipment, articles, and utensils Canteen accessories and Equipment Stainless Steel Kitchen Appliances
SS Canteen Bench Food Trolleys Commercial Catering kit and Equipment
storage service equipment
Kitchen Profession Tables
SS Canteen Table
Bain Marie(Commercial)
Industrial Canteen Equipments
Hot & Fresh Air Ventilation System
Commercial Kitchen Appliances(e.g., range, oven)
Display Stands and counters.
Barbecue Machine
stainless steel counter
Bakery gadgets and Equipment
Canteen Fittings and furniture
Exhaust System
Commercial Wet Grinder
Gas Bank Manifold
cooling equipment
Coffee making Machine
Washing Tools and Equipment
Food moving Vehicle
food and oil warmers
Hot Food Display Rack Counter
Vertical Refrigerators
Sweet Making Machine and Equipment
Dining Table
Stainless steel Exhaust Hoods
Stainless steel Kitchen Sink
Tilting Wet Grinder
Bar Supplies and Tools
Heating, Cooking, Warming Elements
Gas Ranges
catering utensils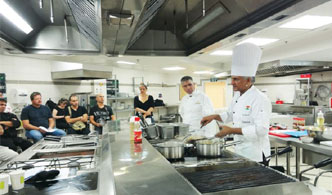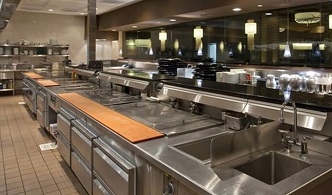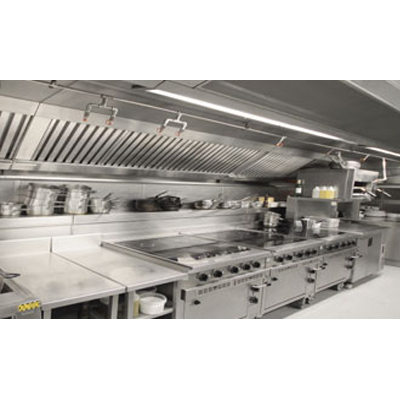 Our Popular Services
View Our Popular Proucts