Industrial Kitchen Equipment
Manufacturers
A Complete Guide to find the best Industrial kitchen equipment
Are you worried about buying the best Industrial Kitchen Equipment? Or Unable to find a top Industrial Kitchen Equipment Manufacturers.

If you demand to purchase any kitchen equipment at a low price. You will get all the checklists, uses, look, plan, design, structure, and accessories.
Industrial Kitchen
A well-designed and organized Kitchen with excellent flooring, where you will find small utensils to heavy equipment made with stainless steel, is called Industrial Kitchen.
These kinds of cuisines are not for every mass. Only allowed people or workers can have the benefits of an Industrial kitchen.
Industrial Kitchen- look, Plan, and structure
Hariom equipment provides all industrial kitchen basic design. We offer a blueprint containing all the tools and equipment required to run a successful Industrial galley. We can even design your Industrial Kitchen in minimum or small spaces.

We can provide you with the latest cutting-edge construction and Plan for an industrial kitchen setup. In this pattern, Hariom professional designs your Kitchen. That's why we are called the best Restaurant and Industrial Kitchen Equipment Manufacturer.
Stainless steel Industrial kitchen equipment.
Generally, these types of equipment should be solid and stable to meet the required requirements. Most companies do not use quality materials to build Industrial kitchens, resulting in impaired equipment quality supplied at your gallery. It can waste your money and time if the equipment is not made with Stainless steel kitchen equipment.

It has become essential to choose the proper industrial Kitchen Equipment Manufacturers. Don't worry your search ends here. Your answer is Hariom Kitchens. We manufacture all this equipment with heavy metal material and stainless steel. It is the way you make your Kitchen look more industrial. We give your Kitchen the best look with a stainless steel industrial kitchen.
Also Read: Best Commercial Cuisine equipment Manufacturers.
Quality Raw Material for Industrial Kitchen
We sell up the most delicate industrial and restaurant commercial kitchen equipment. All these are key characteristics of the enterprise and industries. We also make equipment used in Chinese cuisine. We are the top industrial kitchen equipment manufacturer in Mumbai.

We make kitchens according to our customer's needs and requirements: our Professional uses proper theme and quality material. Industrial kitchens require the suitable materials necessary for running their corporation.
Industrial Kitchen Equipment or Heavy Cooking equipment.
Industrial kitchens are different from standard or small-scale kitchens. Preparing meals and foods on a vast scale or for industrial purposes. Hence industrial kitchens needed large and heavy equipment. These kitchens can include an Industrial cooking stove, fridge, grill, gas stove, gas burner, knives set, kettles, oven, pans, pots, trolley, sink cabinet, cupboards, handles, robust knobs, large storage containers, etc.

These are the best industrial kitchen equipment, utensils, and accessories. You can buy Industrial means and products at low-end prices. Hariom equipment has the most experienced equipment builders and manufacturers.
Used industrial kitchen equipment
Many times, a question arises whether to buy used kitchen equipment for our industries or not? Many organizations or kitchen wholesalers sell used industrial kitchen equipment. The equipment is refurbished to replace the damaged parts.

Refurbished industrial kitchen equipment and tools can be easily breakable and do not provide the necessary service to your Kitchen. These types of equipment are not reliable and suitable for your industries. These equipment are not eligible for use for a specific period and can affect your industry and budget. Hence don't buy 2nd hand industrial kitchen equipment and purchase new kitchen equipment. You can buy kitchen equipment, tools, and industrial food handling equipment from Hariom equipment.
Cooking Equipment or Food Preparing Equipments
Stoves and burners are used for cooking purposes. They provide the necessary heat to cook foods. Small utensils like knives, spoons are used for cutting vegetables. Storage equipment is used to store food meals. Lastly, large equipment is used for washing purposes, for keeping all necessary kitchen tools in the right places.

Hariom equipment can provide you with all these industrial Kitchen items. We plan to Gear Your Kitchen with ready-to-use Commercial Cooking Equipment. Heavy and Large Equipment for the Kitchen is also available at a low price. We give all necessary and excellent appliances required for food processing.
Best Industrial Kitchen Equipment Manufacturers in Mumbai
We also provide industrial kitchen equipment repair services to our customers, as we have a kitchen service platform to repair and renovate kitchen equipment. Hariom also supplies industrial kitchen cleaning equipment.

We manufacture industrial kitchen supplies for commercial use also. Hariom equipment implements powerful management methods in the fabrication process to stay up-to-date. We are the Best manufacturer and supplier of Industrial Kitchen Equipment in Mumbai
Conclusion
We are the best Industrial kitchen equipment manufacturers in India. Hariom equipment can support you to build your top-quality kitchen supplies for the industrial Kitchen. We manufacture commercial cooking equipment for small industrial kitchens, restaurants, and canteens. We have a highly-skilled, professional organization and crew.

Based on the needs of our buyers, we designed the best types of equipment for their kitchens with smart kitchen tools. Hariom is the leading distributor of the best commercial kitchen appliances for homes with fast shipping services. We are the head producer of industrial canteen kitchen equipment and other accessories in Bombay.
The list of industrial equipment we manufacture and supply.
Commercial Grills and broilers
Commercial Ovens
Commercial Dishwashing Equipment and tools
Commercial Fryers
Commercial Beverage Equipment
Commercial Restaurant Ranges
Commercial Refrigeration Equipments
Commercial Cooking Equipment
commercial deep freezer
Display Rack
Refrigerators(Vertical, Horizontal)
Electric Fryer and Gas
Heavy Duty Countertop Deep Fryer
Heavy-Duty Electric Range
Heavy Duty Countertop Deep Fryer
Food Preparation Utensils(e.g., knives, tongs)
Kitchenette service equipment(e.g., trolley)
Work Tables & Sink
Trolleys & Racks and stands
Exhaust Equipment(e.g., range hood)
Cooking Equipment (e.g., Pans, gas range)
Preparation Equipment and tools
Refrigeration Equipment and accessories
Live Tables
Work Table Washbasin
Trolleys & Racks
Exhaust Accessories
kitchen steel box
industrial kitchen gas equipment
food service equipment(e.g., Tables and chairs) food service equipment(e.g., Tables and chairs)
commercial kitchen table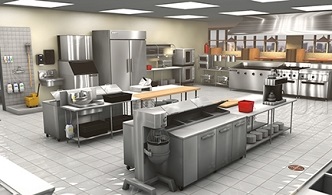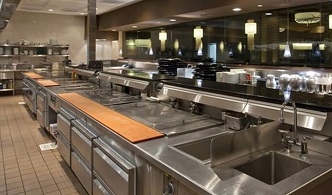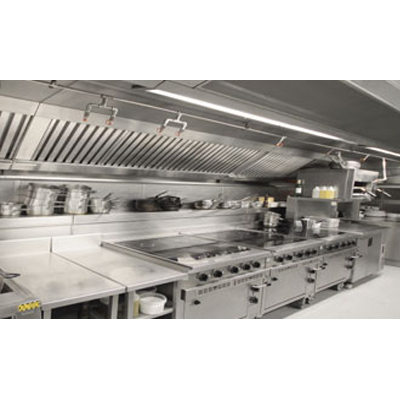 Our Popular Services
View Our Popular Proucts