Cafe Kitchen Equipment
Manufacturers
A Complete Guide to find the best Cafe kitchen equipment
Worried about purchasing the Cafe Kitchen Equipment? Or facing a situation where you cannot find the best Cafe Kitchen Equipment Manufacturers.

You will get all Info about a Cafe kitchen, design, plan, equipment checklist.

Let's walk through this fantastic Info.
What are cafes or Coffee Shops?
Tea shops or coffee shops are essential establishments that offer a satisfying cup of tea and coffee. Some Coffee Houses sell tea, coffee as well as additional necessary items. A Cafe is no different from a small restaurant, where you spend a little time reading newspaper articles.

Moreover, spending some quality time with tea and coffee. Running a good Cafe Shop requires excellent Quality of Cafe Equipment and good Cafe Kitchen Equipment Manufacturers.
Cafe Kitchen equipment
Different Kitchens are built for various purposes. Typically, kitchens like Industrial, Commercial, Hospital, Hotels require Heavy and Quality equipment as they have to prepare their foods for lots of workers and customers. Not Every Cafe Kitchen or Canteen is extensive and requires weighted equipment and outfits. But any of them may want it. Don't worry. Hariom Equipment is there to help you with every type, design, tool, and accessory to your Cafe or Coffee houses. Hariom equipment is the best Cafe equipment manufacturers.

We will supply you with all essential Cafe Kitchen Equipment to run your business smoothly. We are well informed about different trends of Cafe Kitchenette, and we look out for our clients. Our professionals have enough knowledge to design your Cafe or coffee houses so that you don't have to worry about the Structure of your Cafe. We also provide floral design ideas for your Cafe.
Also Read: Best Kitchen Consultant in Mumbai.
Cafe kitchen layout, Setup, area, and Cost.
We Setup Cafe kitchens according to the latest trends. Our effective Cafe design ensures that you enjoy a comfortable work environment. We try to understand our customer's or client's needs at the start. Next, we design a basic sketch of your Cafe.

Finding a reliable and knowledgeable Cuisine consultant will assist you in running your Canteen effectively and avoid costly mistakes. Then we will add all the necessary setup, equipment, tools, furniture, display case, and antiques needed to operate any coffee shop or cafe kitchen. We deliver all Cafe catering equipment at a lower price. You get all introductory discounts for buying Cafe equipment. Hariom equipment design all products that fit any kitchen. We are famous for designing and fabricating Cafeteria Kitchen equipment, Hotel kitchen equipment, and Canteen equipment.
Designs for your Cafe Kitchen
Our expert planners make sure that you build your Cuisine using the most recent Cuisine fashion. We also provide the Most trending kitchen design, i.e., U-Shape, L-Shape, Galley.

We have been in the Kitchen enterprise for longer than 20 years. We are the best Cafe Kitchen Equipment Manufacturer and Supplier.
Our Professional Coffee Shop Services.
Our unique kitchen design will ensure that you are in a relaxing work environment that lets chefs feel at ease and feel at ease while creating delicious food within their Cookrooms.

Our skilled and experienced designers will provide you with A to Z info about Cafe Tools and accessories. We create well-designed kitchens so that you don't need to bother about unimportant items. Hariom is the best manufacturer of f&b service equipment.
We ensure the Quality of coffee shop equipment.
We keep looking around every process of manufacturing to ensure quality control. We supply our Kitchen to a wide area of India. We have trusted Cafe equipment manufacturers and suppliers and know our work very well. Feel free to contact us. Every kitchen equipment we design and construct is made of strong stainless steel and Quality raw and iron materials.

We have a well-organized operator and builder team. We are reliable and try to provide you with almost every possible furnishing for your Kitchen on a low-end budget. We design and Manufacture Cafe cooking equipment according to our Customers' or Clients' needs. You can buy cheap cafe equipment from a Hariom equipment company.
Second hand cafe kitchen equipment
We don't sell and supply second-hand or old cafe kitchen equipment. These refurbished cafe kitchen equipment are weak and do not fit long-term business. Don't buy these second hand cafe items.

You can purchase new kitchen equipment for the Cafe from Hariom equipment at the lowest price in Mumbai. Customers can buy cafe kitchen equipment set at an affordable cost. Buying Set of kitchen items can reduce the cost.
Cafe Kitchen Equipment Manufacturer in Mumbai
Our skilled and qualified architects will assist you in saving lots of money. We create well-optimized Cafe Equipment and ensure each of our products is Guaranteed. We will ensure your Canteen or Cafe looks stylish with excellent Utensils and at a low and affordable price. We are the top Cafe kitchen equipment manufacturer in Mumbai.
Why Choose Hariom Cafe Equipment Services?
Hariom equipment understands your concern about how to choose the best Cafe accessories. Don't worry. We are the best manufacturer and supplier of cafe and coffee shop outfits. We develop menus and recipes and offer proposals to food producers, restaurants, caterers, and many other companies.

We also supply Cafe food services equipment( Tools and Utensils). Food service equipment is helpful in all types of kitchen activities. That's why selecting the best Cafe appliances, and articles for your company is essential.
Conclusion
Hariom equipment is the best Cafe Kitchen equipment manufacturer in India. A business plan like Cafes requires excellent and heavy-duty equipment. We provide you with all Cafe equipment at the lowest price.

From kitchen steps to planning, we offer all services at limited-budget prices for the long run. We are reliable and provide excellent after-sales services to our customers. We free repair and remodel our equipment after the sale of our equipment if required.
All necessary equipment is needed and required to open a Cafe or Coffee Shop.
A simple espresso machine
An espresso machine is used to prepare coffee by using the pressure of boiling water and filtering it for best use. It's an essential and simple coffee maker machine every Cafe should contain.
Meals and WaterDrip Coffee Makers machine
Industrial Coffee Mixers
Food Compartments and Blenders
Ovens and Toaster
Cooking gadgets and juices
water purifiers
Storage and Refrigeration
The refrigeration systems are responsible for maintaining the necessary temperature to keep the products and other products in storage for longer. fridge
Food Compartments
Space for dairy products
Dustbin
Usable Utensils or accessories
It contains stuff that we can use and throw away. coffee cups
plastic cups
straws
napkins
Furnishing EquipmentTables
Menus
Lights
Storage Racks
Small Counters
Furnishing Equipment Basin
disinfection spray
Dishwashing machine
Garbage containers and polythene bags
Masks
Gloves
Sanitizers
Note: If you plan to open a cafe or tea shop, the required checklist is above. Upgrade your Cafe with this equipment. Even these accessories are enough for small cafe kitchen equipment. These are coffee shop kitchen equipment checklists required to run a coffee house. You can buy coffee shop supplies from Hariom equipment at a low-end cost.
cafe kitchen equipment checklist
knives
Baking pans
Range
Freezer
Tongs
Deep-fryer
Salad plates
Oven
Grill
Hand soap
paddle
Spatulas
Mixing bowls
Steam table
Food prep boards
Ovens
sanitizer
Warehouse containers
Cleaning rags
Ranges and ventilation
Mixers
Slicers
Food processors
Steam table
Pizza screens
cutting boards
Washing gear
Ranges and ventilation
Pasta bowls
Microwave
Kitchen Display rack
Ice maker
Disposal sinks
Conveyor ovens
Gas ranges
Gas or electric grill
Food processors
Electric ranges
Container sinks
Steam tables
Pizza ovens
Ventilation
Bar sinks
Washing tools
Batch bowl processors
Hand mixers
Mixers
Handwashing sinks
Mop sinks
Mobile sinks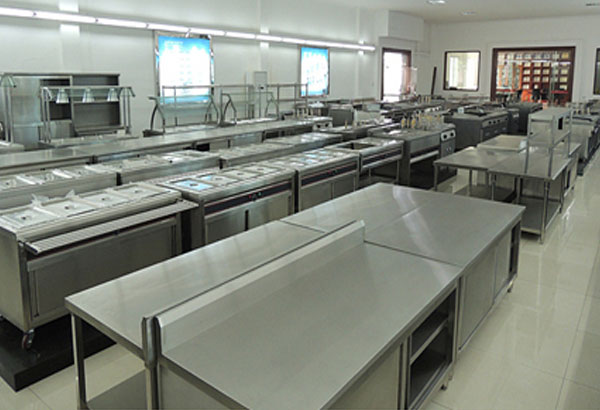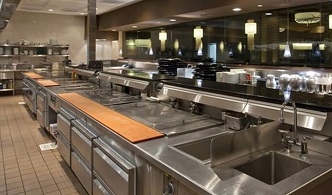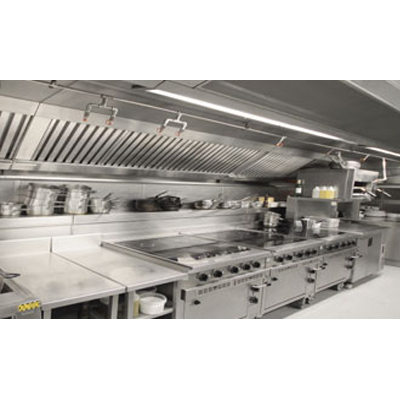 Our Popular Services
View Our Popular Proucts